The unlikely TikTok sensation is sharing the art of survival – with millions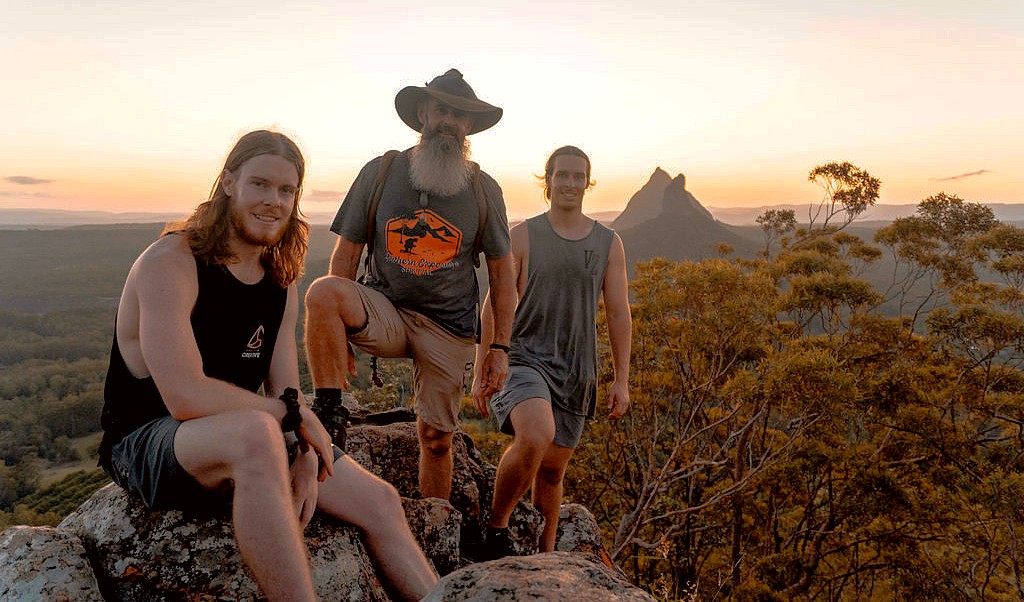 As a man in his 50s, Rick Petersen isn't your typical TikTok star.
Still, there's something about his warm demeanor, practical advice, and Gandalf-like beard that appeals to people – millions of them.
But Rick, who is based in Golden Beach, is much more than a "BushTokker", a name he coined himself.
With training in the military, SAS and tour guide in the Northern Territories, Rick now shares his knowledge in a range of face-to-face programs on the Sunshine Coast focusing on survival skills, father-son bonding and the team building.
Rick got into TikTok with the help of his sons and says he found an interesting space to connect with like-minded people.
He found other bushcrafters and survivalists online and says there is a real sense of camaraderie on the platform.
He tries to respond to those who comment, but he admits it can be difficult when you've had up to three million views overnight.
From the poetry of the bush to the coiled rope, the backstory of his quintessential hat and learning about the uses of native plants, his 180,000 loyal followers snag his every word.
father-son bond
But Men of Change is the aspect of Rick's business that is closest to his heart.
This is a multi-day workshop, where fathers and sons travel into the bush with Rick to learn practical survival skills, ancient bushcraft and spend quality time around the campfire with young and old men.
Rick's passion for creating meaningful bonds between fathers and sons began when his eldest son, Arnhem, was a toddler.
Another baby was on the way – a boy to be named Tasman – and it sparked some serious soul-searching about what it meant to be a father and raise a son.
"I sat down with pen and paper, but nothing really flowed through about the kind of dad I wanted to be," he says.
It wasn't until his wife Neryl made him think about his own relationship with his father that things started to flow.
"It was about the contrast and the clarity of knowing what I didn't want to be," he says.
"The overriding fact is that I didn't want to be an absent father; I never wanted to be in a situation where I would leave fatherhood behind and leave it to someone else.
These things became a priority for him as he raised his own boys, while still staying fit enough to keep up with them now that they are adults.
Rick was placed in foster care at the age of six, after the proverbial wheels fell off the family wagon. He and his five siblings were sent to live with different families in Tasmania.
He's worked hard to come to terms with his past and not let the unresolved aspects of his childhood interfere with how he moves forward.
"There's always the hypothetical question – if you could go back and change your life, would you?" he says.
"If it's at the risk of me becoming someone different than I am now, then no, I don't think it's worth it."
call of the wild
Nature has always been a refuge for Rick. Growing up in the foster system, he often escaped into the wild when he needed space.
At 14, he left school and worked in a nursery for several years, an experience that sowed his love for native plants and sparked his interest in ethnobotany.
At 17, "with a chip on his shoulder", he joined the army, and served for several years before being selected into Australia's elite Special Air Service Regiment in 1986.
Jumping from planes, teaching survival skills to the US military, leading hikes along the Kokoda Trail in Papua New Guinea, taking fathers and sons to the jungles of Sumatra, exploring the nooks and crannies of the extreme northern Australia – life has been a wild ride for Rick.
Rick openly acknowledges the pivotal role his time working with Traditional Guardians has played in getting him to where he is now. In addition to his years guiding in Kakadu and Arnhem Land, Rick served alongside Indigenous soldiers for several years in the Australian Regional Force Surveillance Units (RFSU) and spent time working in the central desert.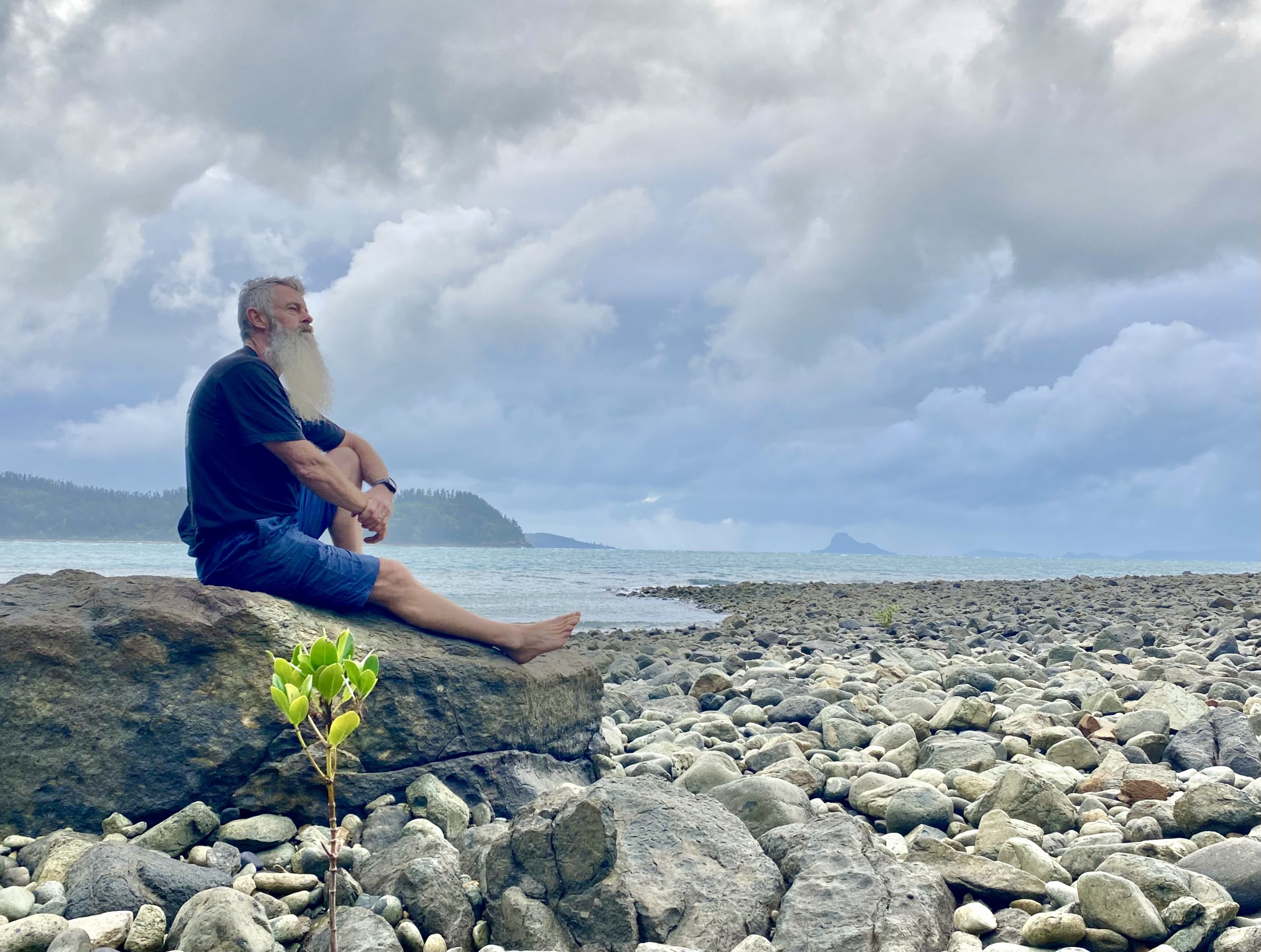 Amid all of this, he recognized the need for fathers and sons to have a space to connect and how often they don't know each other's whereabouts, leading to miscommunication and conflict. .
Although the practical value of these courses is clear – being able to start a primitive fire, set traps and traps, navigate with the stars, basic self-defense, harvest drinking water from the wild and to learn the priorities of survival – there is a deeper purpose at work.
"I never want to come across as this badass soldier…I could share a few stories and some of them but it's more about that connection and trying to get them to where they both feel happy to push their comfort zones in the things they do and learn. But also, to push their comfort zones to talk to each other about important topics," he says.
Rick is not afraid to have difficult conversations. He is the first to recognize that life can be difficult and that he is openly vulnerable to the traumas of his childhood.
His motto for Men of Change is "all men choose the path they follow". It's not about ignoring life's difficulties, he says, but about restoring the power to choose how to move forward.
"We still have obstacles, challenges and misfortunes," he says. "Things that happen in life, and they will continue to happen. But how you choose to deal with them is where the lesson lies.