Launching the Burlap Room Concert Series with Lebowski By The Lake Festival at Bert Driver Nursery in Smithville on March 26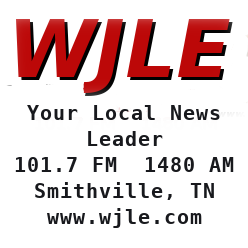 March 18, 2022
By:
The 2022 concert season at Bert Driver's Burlap Room and Beer Garden kicks off Saturday, March 26 with "Lebowski By the Lake," a concert and celebration of comedy classic The Big Lebowski.
Directed by the Coen Brothers, this cult favorite stars Jeff Bridges as The Dude, aka Jeff Lebowski, a stoner mistaken for a millionaire who shares the same name. Festivities include a photo booth, trivia, concert and costume contest. The star band of the evening will be Kinfolk, playing a mix of classic rock.
All performances in the 2022 Concert Series will take place at the scenic grounds of Bert Driver Nursery in Smithville. These are family and pet-friendly events, and doors open at 4 a.m. Specialty food trucks will be on site with refreshments. Local craft beers and CBD products will be available inside the Burlap Room Tap Room.
"Each year, attendance at our concerts and festivals has increased as word spreads about the unique experience we've created here for live music under the stars," says Driver. "This year, we are bringing you a series of shows for everyone, whatever your taste in popular music.
The current lineup for the 2022 Burlap Room Concert Series includes:
• Lebowski Festival by the lake with Kinfolk
• Crawfish Boil II with Soul Project NOLA
• Earth Day IX with Airshow and East Nash Grass
• Center Hill Lake Fest with McKinley James
• The Upper Cumberland stars' tribute to Tom Petty
• Southern Rock Jam with the Joe Harvey Band
• Critique of Outlaw Country with Cody Purvis and Friends
• Middle of Somewhere Hemp Fest IV
• Music City Stones Tribute to the Rolling Stones
•Dia De Los Muertos III
All events are rain or shine; in case of rain, the concert and festivities move indoors to the closed Solstice stage. Tickets can be purchased in advance or on the day of the show.
For more information, visit www.bertdriver.com, follow us on Facebook: @bertdriverburlaproom and Instagram: @burlaproom