Launch of a crèche to create 20 additional jobs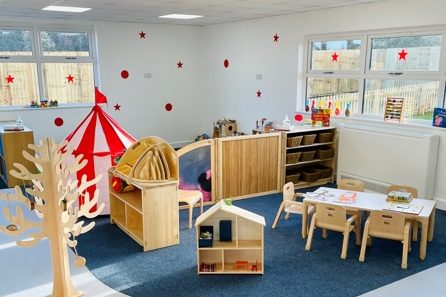 A new nursery has opened in Doncaster with support from HSBC UK.
Holly House Day Nursery, Bircotes, opened following a major building development supported by a funding program from HSBC UK.
The modern 5,000 square foot nursery can accommodate a total of 80 children aged 0-5 years. He developed a single-story site to improve accessibility.
Thanks to the development funded by HSBC UK, Holly House Nursery will create 20 jobs over the next few months.
Jonathon Woodhead, General Manager of the crèche, said: "The crèche is the result of detailed research into the demands of young children and their learning needs.
"Our motivation came because as parents of a young baby, we were struggling to find a good daycare.
"We first identified this site in 2016, so we are delighted that years later, thanks to HSBC UK, we have opened our third incubator, specially designed for our needs and focused on quality."
Ryan Slater, HSBC UK Relationship Manager, Business Banking South & West Yorkshire, added: "It is fantastic that HSBC UK has supported such a valuable new asset for the community of Doncaster.
"The pandemic has only exacerbated the need for excellent childcare facilities, so it is all the more important that Holly House Day Nursery can create a modern daycare, designed and developed to meet the specific needs of children. young children.
The team behind Holly House Day Nursery has a history in early childhood child care that spans over 20 years. The directors had previously founded two other crèches in Doncaster: Small World Day Nursery in Hatfield and St. Marys Day Nursery in Bessacarr.
Both were sold in 2019 and were at full capacity.
Holly House Day Nursery's surveyor was James McKelvie, of Sanderson Weatherall LLP.