High school volunteers work on renovating the bedroom of a Lafayette teenager who is battling cancer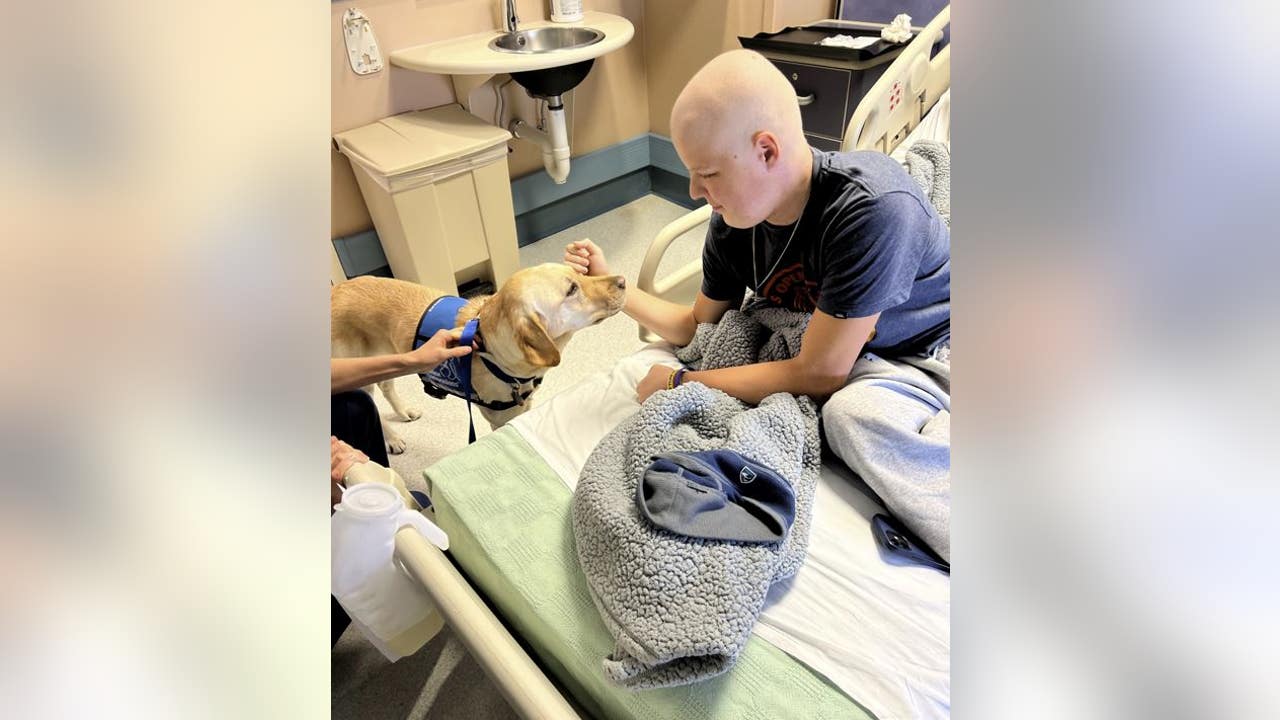 LAFAYETTE, Calif. – A group of East Bay teenagers have worked together to create a comfortable, cool new space to promote healing for a high school student battling a rare and aggressive form of cancer.
Campolindo High School, Dylan Mandell of Lafayette, battled a rare form of cancer known as rhabdomyosarcoma. (Mandel family)
The teenage volunteers are part of a school club called "Healing Spaces", operating out of Of the room and Carondelet high schools – two private schools associated with Concord.
For years, the club has been working to help those going through hardship by carrying out "extreme makeovers" in their living spaces.
"Think of an extreme transformation of the HGTV show, but on a much smaller scale," said organizer Sheila Gerlach. The club's previous projects have included renovations for children in hospice, shelters for battered women, a transition house and a nursery for children from families in crisis.
This year, the club has chosen to put its efforts towards someone with whom student volunteers can easily relate: a high school classmate, a caring and hardworking teenager who himself has been an active member in his own community. : Dylan Mandell, a Campolindo High School senior in Moraga.
The teenager was diagnosed with a rare type of cancer called rhabdomyosarcoma last summer.
It started with worries about headaches and then those worries evolved in the family into thinking the 18-year-old might need a wisdom tooth removed. Further evaluation took place just before the start of his senior year, when doctors discovered the teenager had a large hole in his jawbone with a tumor sitting on it.
"It was August 9, the day before he started his senior year, and it felt like everything stopped for a minute," Dylan's mother, Kaytie Mandell, said.
A biopsy and extensive genetic testing would further reveal the teenager had cancer and would need major surgery, physical therapy and months of aggressive treatment including chemotherapy and radiation.
In September, the Lafayette teenager underwent a 15-hour procedure at the University of California, San Francisco, where doctors removed his jawbone as well as the tumor. The procedure also involved taking one of his shin bones in his legs and reshaping and recreating it to form a new jaw bone.
After recovering for three weeks from surgery, Dylan underwent weekly chemotherapy sessions, as well as daily radiotherapy during the month of December.
When he was not in the hospital, much of his time was spent at home, often in his bedroom in bed. Because he was unable to attend school, his room was also where he conducted much of the study as part of his hospital schooling program.
The journey has been long and arduous, understandably, with some days more challenging and challenging than others, especially as the teenager has had to endure a debilitating and isolating illness, with so much loss in a pandemic already.
"The end of the year, the end of December when he was fed up with chemo, it was really hard," his mother shared. "The days were very dark and very painful. And he's just like, 'You know I spent years at home [because of] Covid and now my senior year when everyone has to go home I can't go to school. '"
Mandell also noted that Dylan had a twin brother. "It's hard to see your brother go to school every day and do whatever you want."
There was a long list of activities that Dylan enjoyed doing but had to give up.
He was a college athlete, as an avid lacrosse and football player. He is also an accomplished Eagle Scout in his Boy Scout troop and he is an active member of his church's youth group. He also had to give up his job as a lifeguard and was unable to continue volunteering at the Monument Crisis Center, a food bank and resource center, where he helped alongside his mother during the pandemic.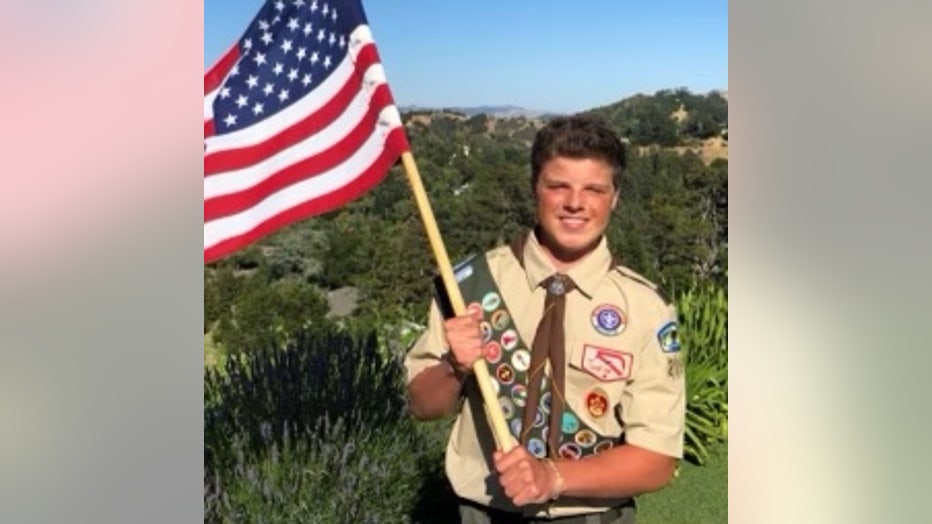 Eagle Scout Dylan Mandell battled a rare form of cancer known as rhabdomyosarcoma. The high school club "Healing Spaces" is working on a project to renovate their room as they recover from treatment and surgery. (Mandel family)
"He gave up a lot, and that was the biggest challenge," the teen's mother said. "It's just kind of being so active and then he can't do it anymore."
So when "Healing Spaces" announced that their next project would focus on Dylan, the news was met with great gratitude as it offered a sense of hope and renewal. Mandell said a friend of hers, who had a child with cancer, named Dylan as this year's recipient of the club's efforts.
Mandell said the family surprised their son on Christmas morning with the news.
"He was actually really sick over Christmas, but it was just like one more thing to look forward to," the mum explained. "He was so excited because you spend a lot of time at home, and a lot of time in your bed not feeling well, and he was so excited to maybe have a comfy chair, something to relax on. which was not a bed and a space of his own," she added.
Mandell said Gerlach dismissed the idea of ​​creating a man cave-like space for Dylan, which he enthusiastically approved of, while his mother joked, "I don't even think he knew what it meant, but he was like, 'Yeah!'"
The timing of the remodel couldn't be better, with Dylan due to have his final chemotherapy session on March 28. The following weekend, the young construction crew planned to come and do their job.
"…we are moving towards an April 2 date for the students to come in and clean the room, repaint, fix the holes in the wall, take out the old furniture and replace it with comfy sofas, a desk so it studying at, cool bedding and things like that to give him comfort," Gerlach told KTVU, adding that the students are also planning to install a TV in the bedroom.
The group raised funds for the renovation project and launched a GoFundMe campaign which has raised just over half of its $20,000 goal so far.
For Gerlach, the club's efforts were also a way to continue the work started by his late mother, Sharon Gerlach. "Healing Spaces" was a concept pioneered by Sharon Gerlach, described as a generous, kind and talented interior designer. She died of brain cancer nearly a year ago in March.
"In honor of her, her daughter, her best friend, and the students carry on the legacy of Healing Spaces," GoFundMe shared.
One year after Sharon Gerlach's death from cancer, her legacy would be one that would help a young cancer fighter and give her hope and something to look forward to.
"Chemotherapy is such a marathon," Mandell said, adding, "It's a very long time in a child's life."
The mother said that after each chemo session, the family would cross off the week and count down to Dylan's last treatment. And true to the can-do attitude he's known for, he remains focused on what lies ahead.
"As those sunny days have dawned, just realize that he is blessed," Mandell said. "He's a very spiritual kid. He knows he's going to get through this. He can't wait to go to college next year," the mother shared, noting that her son was eagerly awaiting news. schools he applied to.
"It's looking to the future: graduating with his twin brother," Mandell said, adding, "He knows he's going back to school for the last five weeks of high school, I can't wait. to be there."
And in the more immediate future, he is excited about what his new healing space will bring and all it symbolizes.
"You can start a little bit again and in your space, and those are her words," the mother shared, "Just something fresh and new, something else to look forward to."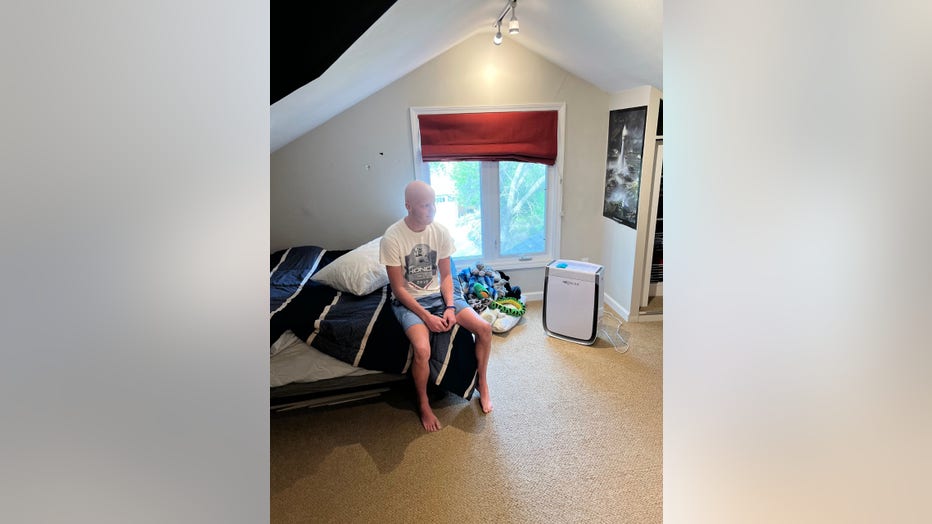 Healing Spaces, a club of students from De La Salle and Carondelet High Schools, plans to give Dylan Mandell's bedroom a major makeover as he recovers from cancer treatment. (Mandel family)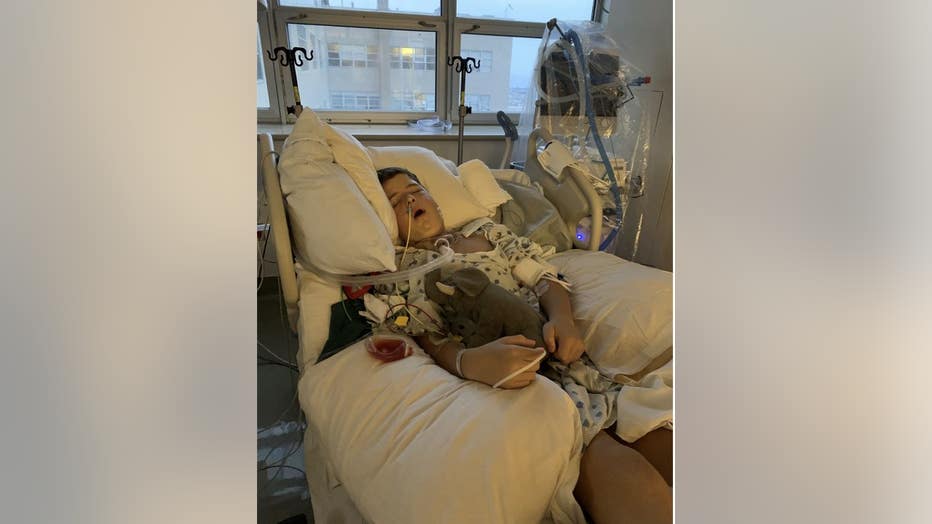 Campolindo High School Dylan Mandell of Lafayette in the hospital. The 18-year-old is battling a rare form of cancer known as rhabdomyosarcoma. Student volunteers worked on a renovation project for his room. (Mandel family)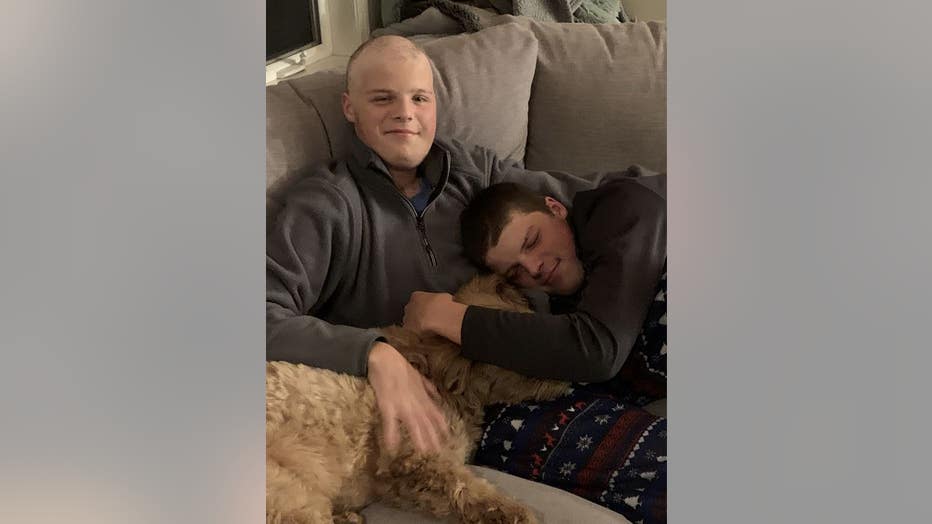 Dylan Mandell seen here with his twin brother. (Mandel family)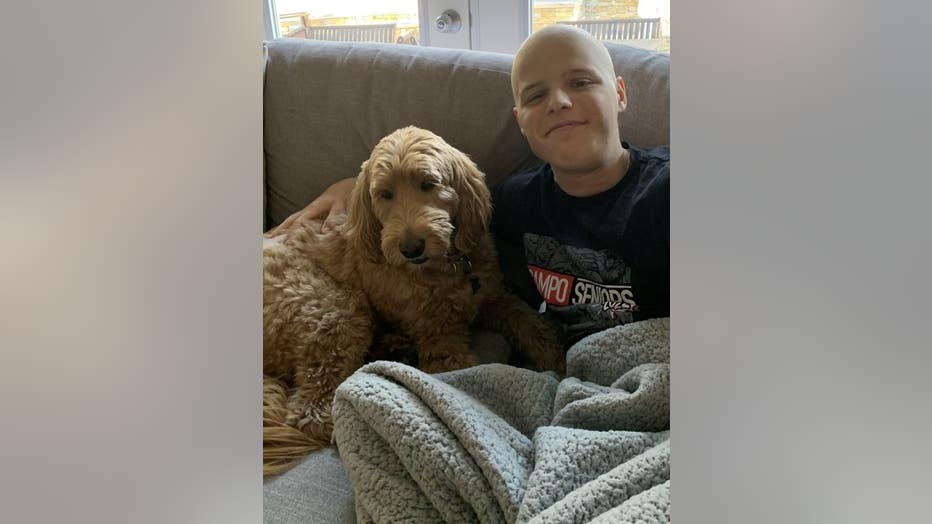 Campolindo High School senior Dylan Mandell at his home in Lafayette. The 18-year-old is battling a rare form of cancer known as rhabdomyosarcoma. He is at the center of student volunteer efforts with 'Healing Spaces', a school club that is pla (Mandel family)