Government to build first modern permanent mangrove nursery in Indonesia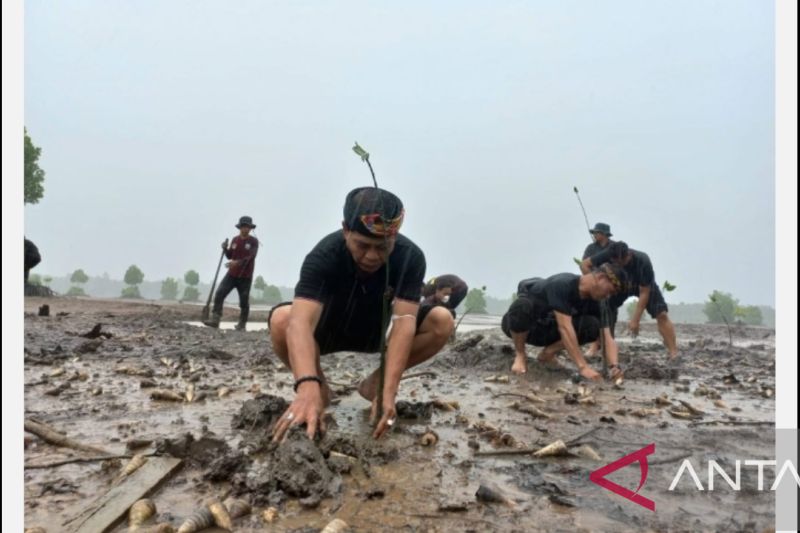 Tarakan, North Kalimantan (ANTARA) – The Forestry Authority, in collaboration with the National Peatland and Mangrove Restoration Agency (BRGM), will build Indonesia's first modern permanent mangrove nursery in Sengkong village, Tana Tidung , North Kalimantan.
"The nursery that will be built is the first modern nursery in Indonesia that contains 51 million mangrove seeds," North Kalimantan Governor Zainal Arifin Paliwang said in Tanjug Selor, Bulungan on Tuesday.
This development will not only meet the demand for mangroves in North Kalimantan, but it will also accommodate other areas nearby.
Some 109 hectares will be used for the development of the first modern nursery. If realized, it will open job opportunities for local residents, he noted.
The government will apply the silvofishing method for its rehabilitation. Silvofishing is a model of agroforestry applied for the protection of mangrove areas.
Farmers can grow fish, shrimp and other commercial products to increase their income while fulfilling their obligation to take care of the mangrove forest, the governor said.
"This system could increase people's income while preserving the mangrove forest," he said.
There have been significant developments in the use of silvofishing. In fact, the system has been proven to economically benefit the government and fishermen, he noted.
"This means that the mangrove functions as a nursery while helping to develop fisheries," he explained.
In other words, two benefits can be drawn from this symbiosis. It would not only give a decent fishing result, but also the cost of maintaining it would be cheap.
"It can be used in North Kalimantan. Half of the sites in Indonesia have implemented this method," Arifin said.
The government aims to rehabilitate 600,000 hectares of mangroves across Indonesia. Of the nine targeted provinces, some 190,000 hectares are in North Kalimantan.
Related News: Nursery to be constructed to support forest rehabilitation in W Kalimantan
Related news: Companies should build nurseries for environmental restoration: Jokowi
Related News: Ministry of Fisheries constructs mangrove nursery in Pasuruan, E Java