FMC Corp. hires pest and nursery/greenhouse market manager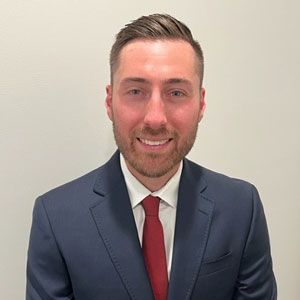 FMC Corporation, based in Philadelphia, Pennsylvania, has hired Kyle Richards as a pest and nursery/greenhouse market manager within its Global Specialty Solutions (GSS) division, Professional Solutions.
"We are very pleased to have someone with Kyle's deep industry and investigative experience on our team," said Michael Sisti, Director of North American Marketing for GSS, Professional Solutions Group. from FMC.
Richards brings technical training to his new role. He has significant insecticide research and development experience with DuPont, based in Newark, Del., and Corteva Agriscience, based in Indianapolis, Ind. He has worked with biologics focused on seed applied insecticides and has a strong fundamental knowledge of the diamide (chlorantranilprole and cyantraniliprole) class of chemistry. He is also a member of the Entomological Society of America.
In his new role based at FMC's corporate headquarters, Richards will return to the Philadelphia area, where he earned a Bachelor of Arts in Biological Studies and Environmental Science at Eastern University. He also holds a master's degree in agroecology from the University of Florida.
About FMC Corp.
FMC Corp. is a Philadelphia, Pennsylvania-based agricultural science company that advances agriculture through innovative and sustainable crop protection technologies. From its industry-leading discovery pipeline to unique application systems to modern biologics, the company is focused on bringing new solutions to growers around the world. For more than 130 years, FMC Corp. is rooted in agriculture and innovation. The company continues to work with growers and industry partners to maximize their productivity, profitability and sustainability.