20 creative ways to incorporate art into a nursery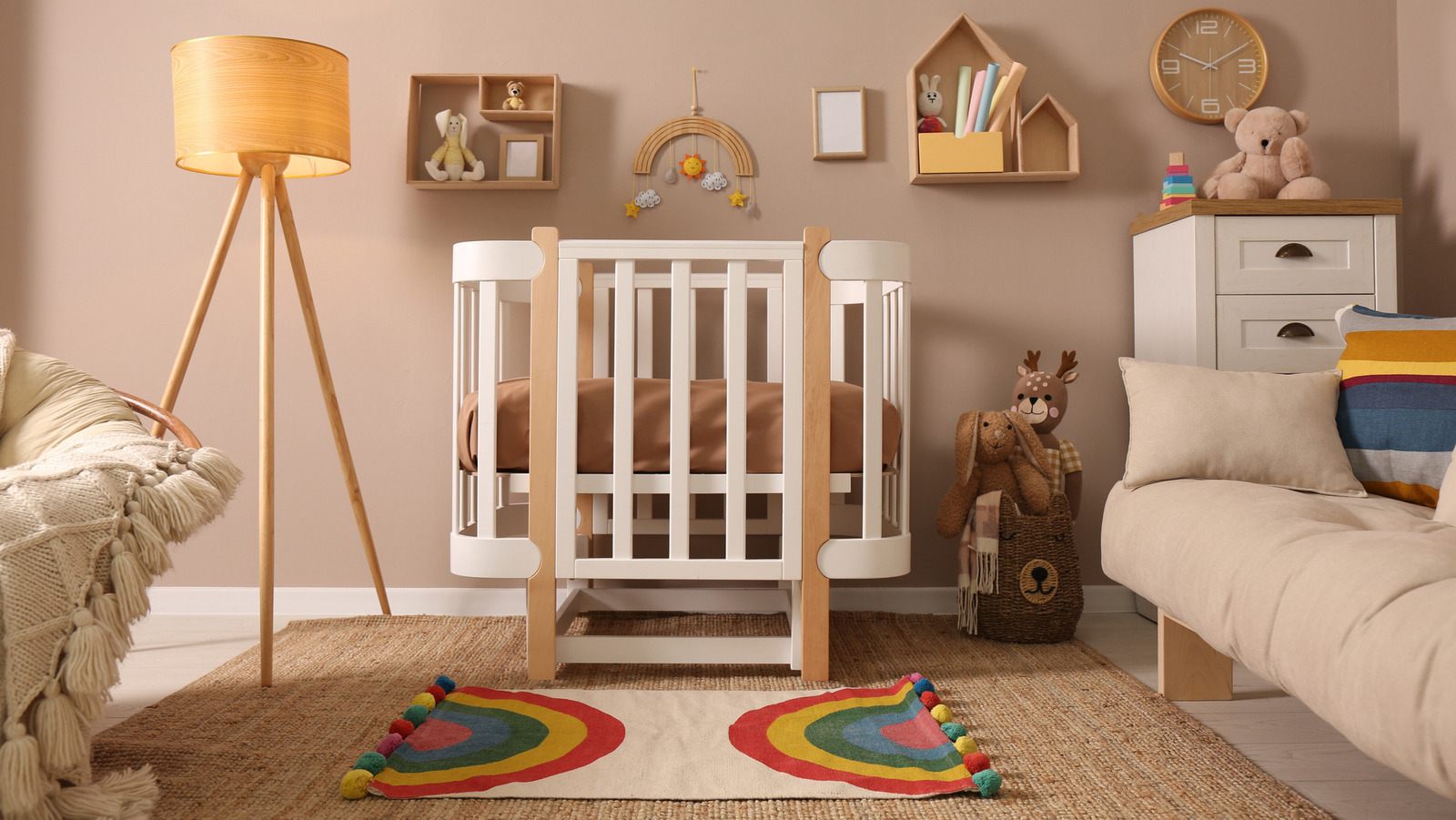 While you surely want your baby's room to be an adorable space that also boasts appropriately chic ideasthere are several reasons why you might want to make sure to accent the room with art. While adults can certainly find creative pictures and aesthetic crafts both intriguing and rewarding, children – even young babies and toddlers – can greatly benefit from art.
Introducing children to art can expose them to a wide range of people, places and ideas while potentially sparking their own creative skills and interests, according to Marie-Claire Academy. On top of that, making sure art is a part of your child's life early on can help them learn to manage their feelings in a healthy way and may even help them do better in school. Small early learning path also points out that when children regularly attend art, it can benefit everything from their self-expression to their identity to their confidence.
Of course, when it comes to choosing art for your little one's room, there are seemingly countless artists who create amazing pieces that may be perfect for your child's space. Not to mention the many fabulous ways to incorporate art into a nursery, including the following charming, cute, and creative ideas you're sure to love.
1. Adorable Framed Art
Go for a classic way to display art in your baby room by setting up framed pieces. A fabulous opportunity to enhance the overall look and style of the space, just about any theme will benefit from adorable art. You can also use simple frames or find ornate frames that are artistic pieces in themselves.
2. Macrame wall hangings
There is a lot of ways to incorporate macrame into your home, from plant holders to pillows. When it comes to using the art form in a baby's room, hanging pieces can be a good choice. The soft nature of the items means they can add a creative and cozy vibe to any room, including your little one's nursery.
3. Knitted or crocheted critters
If you know how to knit or crochet, you can create your own art that will look great in the nursery. Just find instructions online for a few cute creatures before picking out a handful of soft yarn shades and you'll be on your way to creating something that's both aesthetically pleasing and endearing.
4. Creative shelves
Keeping a tidy nursery can be much easier if you have adequate storage space, which can include a spacious shelf. Luckily, there are artisans making shelves in a range of creative designs and eye-catching materials like this light wood giraffe. Of course, shelves can also be a great place to display small works of art.
5. Cute Painting
Landscape and portrait paintings can look stunning in a living room or bedroom. However, for a little one's room, you have the possibility of putting paintings that please in a soft way. Take a look at this cute painting of ducks that can satisfy your baby's love for art and animals.
6. Artistic mobility
According happiest baby. While providing visual interest due to movement, mobiles also use artistic shapes and designs to capture a child's attention and keep them entertained.
7. 3D wall decoration
If you're looking for a DIY art project for a nursery, this might be the perfect thing. In order to create a 3D wall decor, all you have to do is choose one or two designs that will suit the space and cut some wood into those shapes. You can also paint and layer them if you want.
8. An ornate chest of drawers
Thanks to the fact that chests of drawers have wide, high or both surfaces and are relatively flat, they are an ideal place for art. While you can paint detailed scenes or characters that a baby will love on the front of each drawer, you can also add simple artistic shapes to each area, like pretty multi-colored raindrops.
9. Wall Banner
Fill a large wall or random spot in a child's room by pinning up a banner. Apart from the fact that it can be as big or as small as you want, it can also feature different types of materials, shapes, colors, and patterns that will all add an artistic flair to the area.
10. Painted Bins
You certainly don't want the trash cans in your baby's room full of artwork to remain unadorned and boring. Another great surface for just about any type of design, these particular bins are almost too cute to handle. With rounded pieces that create little ears, they also have painted faces of a beaver, rabbit and bear.
11. Wallpaper
Use an entire wall in your little one's room to create a vibrant mural and let your imagination run wild when it comes to choosing a theme. You can envision everything from simple mountains in shades of blue to fairy tale scenes. You can also install the mural yourself, purchase a pre-made design, or hire a professional artist.
12. Braided Wicker Pieces
Weaving is an art form that has been practiced for countless generations. Often used to create practical yet beautiful items like baskets and stool covers as you can see here, it can also be used for purely decorative pieces. In this nursery, wicker was woven into a penguin basket and a lion wall hanging, among other items.
13. Carved wooden sculptures
While carvings might not necessarily be something you would think of putting in a nursery, it certainly can be done. Although larger pieces can be a bit tricky to fit into the decor – and you need to make sure they won't topple over – small carved sculptures of animals, cars or simple shapes would work.
14. Chalkboard Wall
If you add a chalkboard wall to your baby's room, you can change the art displayed there whenever you want. You can even grab different colors of chalk to brighten up your drawings. When they are old enough, the child who is lucky enough to spend time in this room can add their own art.
15. Easel and Whiteboard
You might like the idea of ​​creating new artwork for your baby whenever the mood strikes or to accompany special occasions, but you might not be interested in a chalkboard wall. . In this case, you can place a whiteboard on an easel for something that isn't as permanent but provides the same type of drawing surface.
16. Plush Figures
There's no doubt that stuffed animals can make great toys and companions for infants and toddlers, which is why you might find them in a nursery. However, plush figures can also be used as art pieces when displayed on a shelf or wall. Your little one would probably love craft characters like this llama and lion.
17. Art Rug
Give your little one a cozy place to play that also features an artistic design with a creative rug. In this soothing earth-toned room with just enough pops of color to make it a bright and cheerful space, the smallest rug on the floor has a rainbow pattern that ends in pretty pom poms.
18. Artistic Wallpaper
If you don't have the confidence to take on a full mural or the budget to hire an artist to create one for your baby's room, you can achieve the same kind of effect with artistic wallpaper. Once an outdated and impractical option, modern wallpaper can be simple to hang and even easier to clean.
19. Plant Parts
Pass on your love and appreciation for art and nature to your young child by letting the complementary duo be the inspiration for their nursery decor. Consider combining live plants – which can really help create a healthy space — with creative pieces made with dried or artificial leaves, flowers and branches.
20. Felt and foam art
Make the walls of your little one's nursery creative, colorful and soft by installing fuzzy felt or fluffy foam artwork. Another project you can tackle yourself if you already have an idea in mind, you can also pick up prepared pieces that you can easily arrange on any wall.